Cachorros de Leonberger España

Pour vous servir en Français-Anglais-Italien, appelez:
To serve you in French-English-Italian, call:
A servire in Francese-Inglese-Italiano, chiamate:
Para ser atendido en Español o Catalán :
can_font@hotmail.com
También estamos en facebook
Also find us on facebook
Pertenecemos en el Club Frances del Leonberger
Appartiennent à Club Français du Leonberg
Belong to the Club Français du Leonberg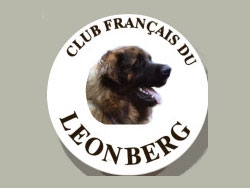 http://www.club-leonberger.fr
Pertenecemos también a
Somos Criadores de Leonberger ,
una crianza seleccionada y meditada en nuestros cruces donde
NO DISPONEMOS DE CAMADAS NI CACHORROS DE LEONBERGER HABITUALMENTE,
Si deciden adquirir un cachorro de nuestra crianza , agradecíamos que nos

avisaran con antelación , seleccionamos a las futuras familias para ofrecerles el mejor futuro para nuestros cachorros de Leonberger ,ya que nuestros cachorros han sido criados con esmero y amor .
We Leonberger Breeders,
a selected breeding and thoughtful in our crosses where
NI HAVE NO PUPPIES PUPPIES USUALLY Leonberger,
If you decide to purchase a puppy from our breeding, we thanked warn us

in advance,
selected for future families to provide the best future for our Leonberger

puppies,because our puppies are raised with care and love.
Nous Leonberger éleveurs,
un élevage sélectionné et réfléchie dans nos croisements où
NI AVOIR AUCUNE Chiots Léonberg HABITUELLEMENT,
Si vous décidez d'acheter un chiot de notre élevage, nous avons remercié nous avertir à l'avance, sélectionnée pour les familles à venir pour offrir le

meilleur avenir pour nos chiots Leonberger,parce que nos chiots sont élevés avec soin et amour.
Somos Criadores Reconocidos y Autorizados para la Cría Canina :
Nous sommes des éleveurs reconnus, légalisés et autorisés à reproduire,
We are

breeders recognized, legalized and allowed to breed
Can Font cría bajo las normas establecidas del nuestro Club Frances de Leonberger
Nous respectons les règles de l'élevage Club Français Du Leonberg
We comply with the rules of breeding of Club FRance of Leonberg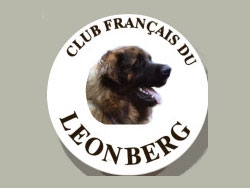 Licencia de Cría : Nucleo Zoologico- Nº B230051
l'élevage de licence : B230051
breeding license : B230051

Nous

"
Le nouveau de Can Font ,
si laisser à l'oubli son fondateur de Affixe , Monsieur Font ,
il Reprend avec et son nouvelle philosophie en celui qui croit que notre élevage est fait d' admiration, de passion et d' amour pour
nos chiens.
Nous sommes un élevage amateur et familial.
Notre objectif est de profiter de nos chiens qui sont équilibrés.
Nous nous efforçons de faire naître des chiots aux caractères stables
pour une vie de famille.
Nos chiots sont socialisés de la naissance jusqu'au départ dans
leur nouvelle famille.
Nous accordons beaucoup d' attention à la santé de nos chiens et à
leur équilibre en leur offrant des promenades au bord de la mer, à la
montagne afin de leur faire découvrir le monde extérieur... "
E
l nuevo de Can Font ,
sin dejar en el olvido y un profundo respeto a su fundador del afijo , Sr.Pedro Font,
retomamos con nuevas andaduras y nuevas filosofías en que se basa en nuestra crianza de admiración, pasión y el amor por nuestros perros.
Somos una crianza familiar Amateur , que no siempre disponemos de cachorros
Nuestro objetivo es disfrutar de nuestros perros que sean equilibrados.
Nos esforzamos por que nuestros cachorros sean estables y buscarles las mejores familias y un futuro digno.
Nuestros cachorros son socializados desde su nacimiento hasta el inicio de su nueva familia.
Prestamos mucha atención a la salud de nuestros adultos y
su equilibrio, ofreciéndoles paseos a la orilla del mar y la
de montaña con el fin de darles a conocer el mundo exterior..
sponsors