CAN FONT DANDO SU PRESENCIA EN LA MUNDIAL DEL LEONBERGER

NOTICIAS DES DE LA MUNDIAL DEL LEONBERGER
**SAÜC DE CAN FONT**
CON TAN SOLO 5 MESES DE EDAD SE PRESENTO EN LA PRIMERA EXPOSICIÓN MUNDIAL ESPECIALIZADA EN EL LEONBERGER IULH , SIENDO PARTICIPANTE DE NUESTRO PAÍS.
UN GRAN BRAVO PARA SU FAMÍLIA

nous fêtons / estamos de celebración /we are celebrating

*
Podemos anunciar que estamos muy contentos y agradecidos que en estos momentos Corail es la Leonberger que ha sido reproductora reconocida por ( Fci / Nz ) mas Longeva que hay en nuestro Pais Spain en actualmente en vida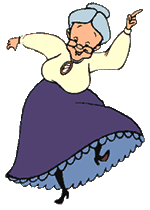 CORAIL DES BERGERS DE CORAIL 12 YEARS OLD , being able to spend 12 birthay next to his great-grandson Mango of almost 4 years old of age is not usual we are complety happy and pround to be testimonies ans live with them 3 generations to gether
CORAIL DES BERGERS DE CORAIL 12 AÑOS YA !!! PODER PASAR SU 12 CUMPLEAÑOS JUNTO CON SU BISNIETO MANGO NO ES NADA HABITUAL , PODER SER TESTIMONIOS DE ELLO NOS HACE SENTIR ORGULLOSOS , PLETORICOS Y AGRADECIDOS DE PODER DISFRUTAR CADA DIA DE ELLOS Y SUS GENERACIONES, PARA MUCHO TIEMPO MAS PRECIOSA CORAIL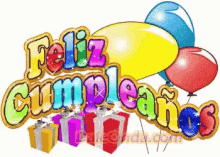 NEWS : NEW CHAMPION IN CAN FONT

NEW CHAMPION IN CAN FONT
MANGO INUKAMOUR
CON ESTE PUNTO CIERRA SU CAMPEONATO PROCLAMANDOSE CAMPEÓN DE CATALUNYA
XLIII DOG SHOW NATIONAL-REGIONAL IGUALADA MEJOR PAREJA DEL SHOW

VIDEO DOGSHOW IGUALADA 2015 -BEST BREEDING GROUP ELEVAGE- BEST COUPLE
Cachorros de Leonberger España


Pour vous servir en Français-Anglais-Italien, appelez:
To serve you in French-English-Italian, call:
A servire in Francese-Inglese-Italiano, chiamate:
Para ser atendido en Español o Catalán :
can_font@hotmail.com
También estamos en :
Also find us on :
Aussi nous retrouver sur :



Pertenecemos en el Club Frances del Leonberger




Appartiennent à Club Français du Leonberg




Belong to the Club Français du Leonberg




Tambien pertenecemos - appartiennent aussi also belong to- nous appartenons aussi



Somos Criadores Reconocidos y Autorizados para la Selección , Crianza Legalizada y Controlada en España :
*Nous sommes des éleveurs reconnus,
légalisés
et autorisés à reproduire in Spain *
*We are breeders recognized,
legalized
and allowed to breed in Spain *
*Licencia de Cría : Nucleo Zoologico- Nº B230051
*l'élevage de licence : B230051
*breeding license : B230051



Somos Criadores de Leonberger ,



una crianza seleccionada y meditada en nuestros cruces donde
NO DISPONEMOS DE CAMADAS NI CACHORROS DE LEONBERGER HABITUALMENTE,
Si deciden adquirir un cachorro de nuestra crianza , agradecíamos que nos
avisaran con antelación , seleccionamos a las futuras familias para ofrecerles el mejor futuro para nuestros cachorros de Leonberger ,ya que nuestros cachorros han sido criados con esmero y amor .
a selected breeding and thoughtful in our crosses where
NI HAVE NO PUPPIES PUPPIES USUALLY Leonberger,
If you decide to purchase a puppy from our breeding, we thanked warn us
in advance,
selected for future families to provide the best future for our Leonberger
puppies,because our puppies are raised with care and love.



Nous Leonberger éleveurs,



un élevage sélectionné et réfléchie dans nos croisements où
NI AVOIR AUCUNE Chiots Léonberg HABITUELLEMENT,
Si vous décidez d'acheter un chiot de notre élevage, nous avons remercié nous avertir à l'avance, sélectionnée pour les familles à venir pour offrir le
meilleur avenir pour nos chiots Leonberger,parce que nos chiots sont élevés avec soin et amour.



Can Font cría bajo las normas establecidas del nuestro Club Frances de Leonberger




Nous respectons les règles de l'élevage Club Français Du Leonberg




We comply with the rules of breeding of Club FRance of Leonberg




Nous


sponsors